808Build: Make it Run!
808Build: Make it Run!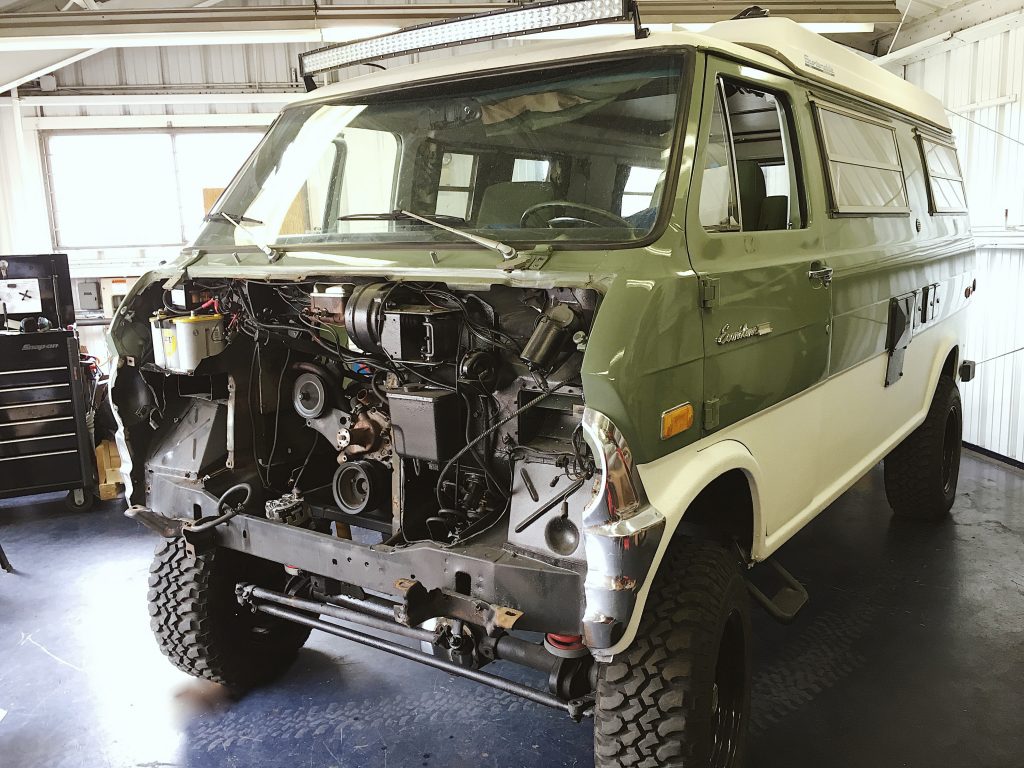 The 808Van was never meant to be just for #vanlife Instagram likes. It was always the vision to have a rig that had modern capability with retro style. So once the interior was done the next step was to get the van running as good as it looked. The interior was complete in early 2018, but it wasn't until the second half of 2019 that the van was ready to start planning roadtrips. These past 18 months brought a lot of stress, wasted time, and of course money to get the van where it is today.
Even though the 808Van was in decent running condition when I got it, it was nowhere near overland ready. The original engine was fine for cruising around Big Island but struggled on California highways and Sierra mountain passes. I knew I would need to do a fuel injected motor and transmission swap, but that ended up expanding to an all new fuel system, power disc brakes, and updated wiring harness. By the end of it, we touched pretty much the full powertrain. The list of upgrades includes:
Blueprint 302 V8 with aluminum heads, 370hp and 350 ft-lbs
Edelbrock Pro-Flo 4 EFI system
All new fuel system with custom 30+ gallon fuel tank
Hedman shorty headers and exhaust system
AOD Transmission with Overdrive
Rebuilt Dana Spicer 20 Transfer Case
New driveshafts
Four-wheel disc brake conversion with hydroboost
Rear air springs with onboard compressor
Upgraded radiator and cooling system
160 amp alternator with new wiring harness
Custom Autometer gauge cluster
But it wasn't all smooth sailing. Problems started on the drive home from LA to SF after installing the new motor. Everything was going great until about 100 miles from San Francisco. The engine slowly began to lose power forcing me to limp it home. Not fun. It turned out that one of my injectors was shot due to a poor tune and clogged fuel system. I ended up having to switch from the FiTech EFI over to an Edelbrock Pro-Flo 4 and rebuild most of the fuel system. There were a lot of challenges dialing in the new motor and short cuts taken by the first shop. This is also when I found out my wiring harness was a safety hazard and I was lucky I didn't start a fire on the drive home!
But slowly everything started to come together. The motor was dialed in and the addition of Hedman shorties gave me some extra low end torque. We repaired the wiring harness and installed a custom Autometer gauge set-up that gave me a lot more confidence being able to monitor the engine and transmission. The updated cooling system and aluminum heads enabled me to push on and off-road in 100+ degree days with no worry of overheating.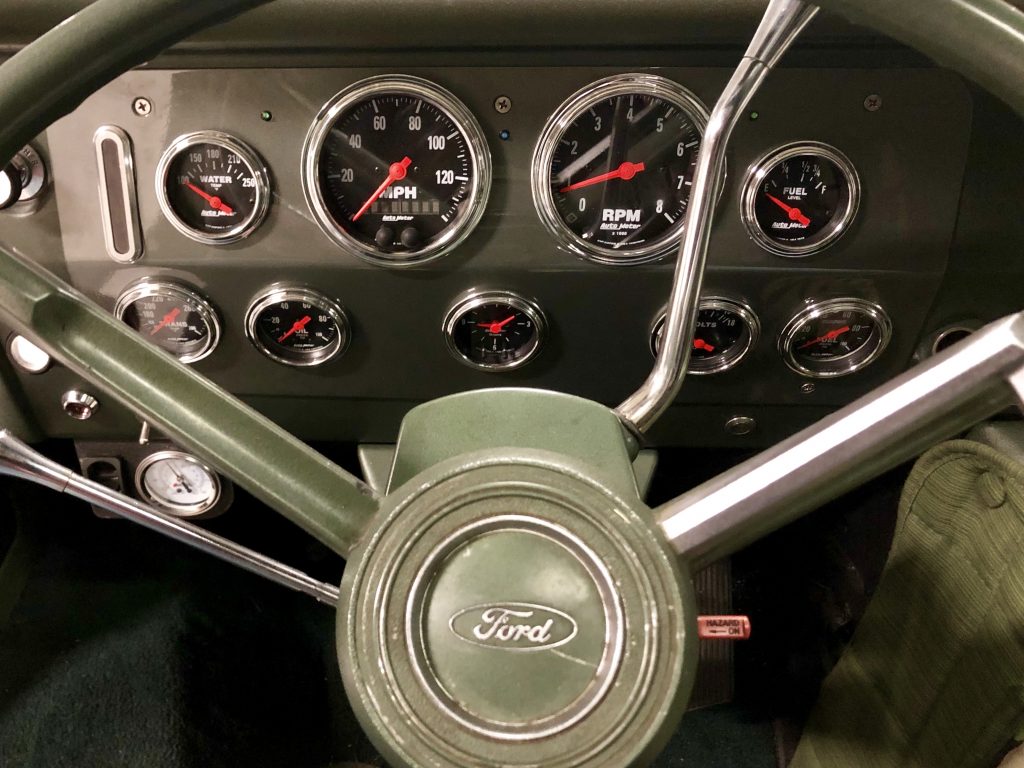 But by far the best upgrade was the 4-wheel disc brakes with hydroboost power. Trying to stop a 4×4 E300 loaded with a camper interior was nerve wracking to say the least! I'd feel fade and a mushy pedal even on small hills around the Bay Area. It took a while to find all the components given I have 8 lug axles. But once we had all the parts my shop suggested we upgrade from the vacuum booster to a hydroboost. Putting all this together felt like a new ride! Having confident brakes on the 808Van was when I finally started thinking about future adventures rather than future projects.
Now the van is running smooth, stops like a modern rig, all while staying cool! I average about 11 MPG and, thanks to an extra 15 gallons in the new gas tank, I can cruise 70+ all day on the highway. I even covered the engine's doghouse with dynomat to cut down on cabin noise. The 808Van drives pretty good for a 50 year old box! It's been a long road to get here, but I can say I'm now looking forward to the road ahead.