Victory Lap @ Potem Falls
Victory Lap @ Potem Falls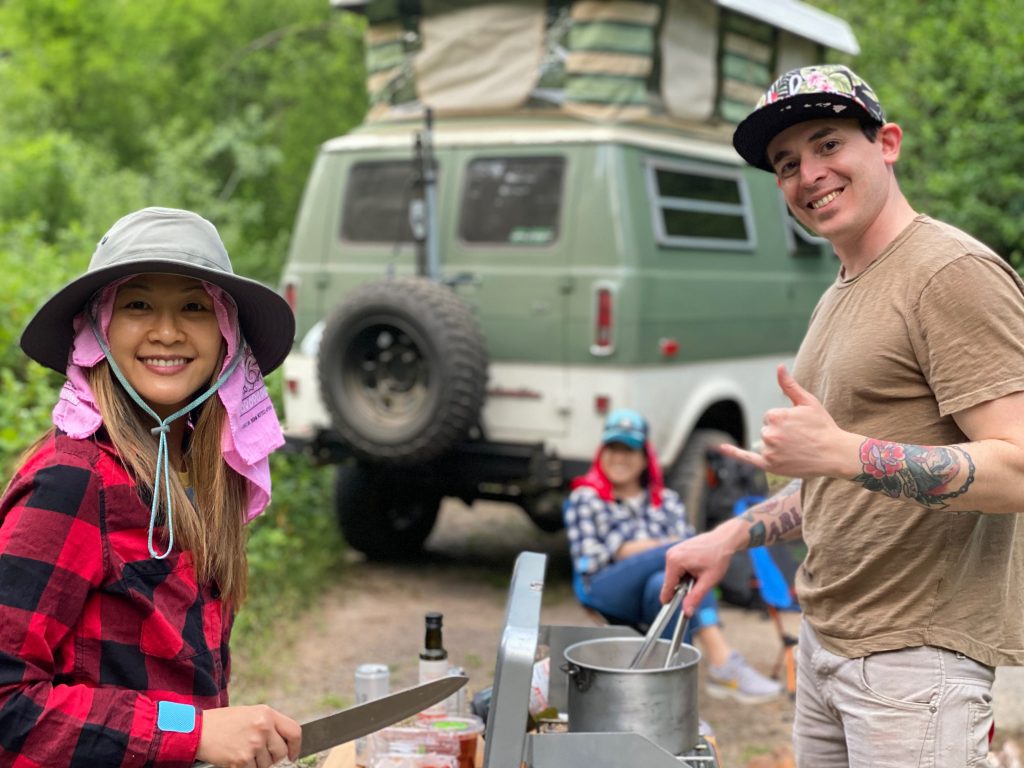 Its taken me three years to get to the point where I felt comfortable bringing friends on a 500 mile camping trip in the 808Van, and here we are. After sheltering-in-place for several months we were in desperate need of some nature time over Memorial Day weekend. So we packed up the van and headed North to Shasta-Trinity National Forest.
I haven't spent too much time in the Shasta area but we knew we wanted to avoid the bigger groups around the lake. Most regular campsites were closed so we knew we would be dispersing on National Forest land. After consulting with the map and some Google searching we decided to head in at Fenders Ferry Road. Ten miles later and a short bit up from Potem Falls we found a nice clearing next to a stream and set up camp.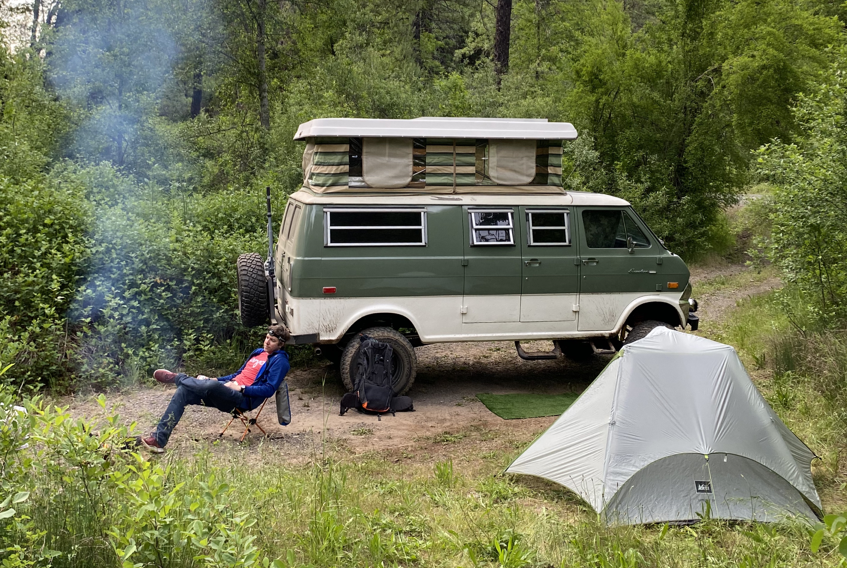 "So camping is just eating and chatting around a campfire?"

– J.Li.
Jennifer hadn't done too much camping before we met, but she has settled into vanlife well, particularly when it comes to food! One of our favorite camp dinners is tacos, and this weekend we brought along some vegan soy chorizo which is just as good as the meat version! We added some cheese, beans, and topped it off with fresh lettuce, tomatoes, and the cutest lil avocados you ever did see. The food was so good we almost forgot about all the damn mosquitoes trying to make us their dinner. With our stomachs full and the mosquitoes asleep we spent the rest of the night around the campfire enjoying a few drinks and even more . . . chatting!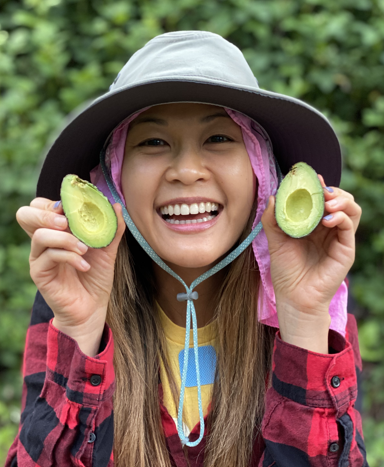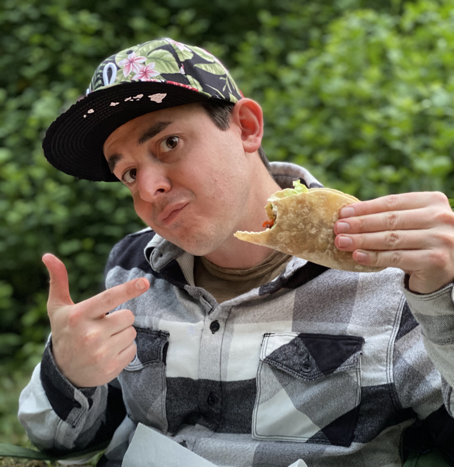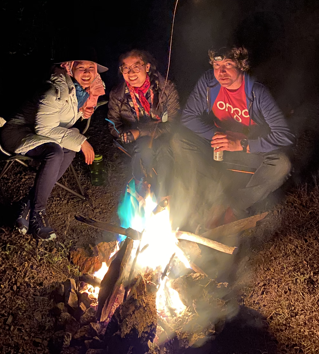 After a good night sleep the strong morning sun quickly warmed us up, so we took a walk down the forest road to Potem Falls. Plunging 70 feet down, Potem Falls is an impressive waterfall that fans out at the bottom into a perfect swimming hole. Although the day was hot, the water felt like fresh snow melt and froze you to the core. So, while we didn't swim for too long, the plunge was still refreshing.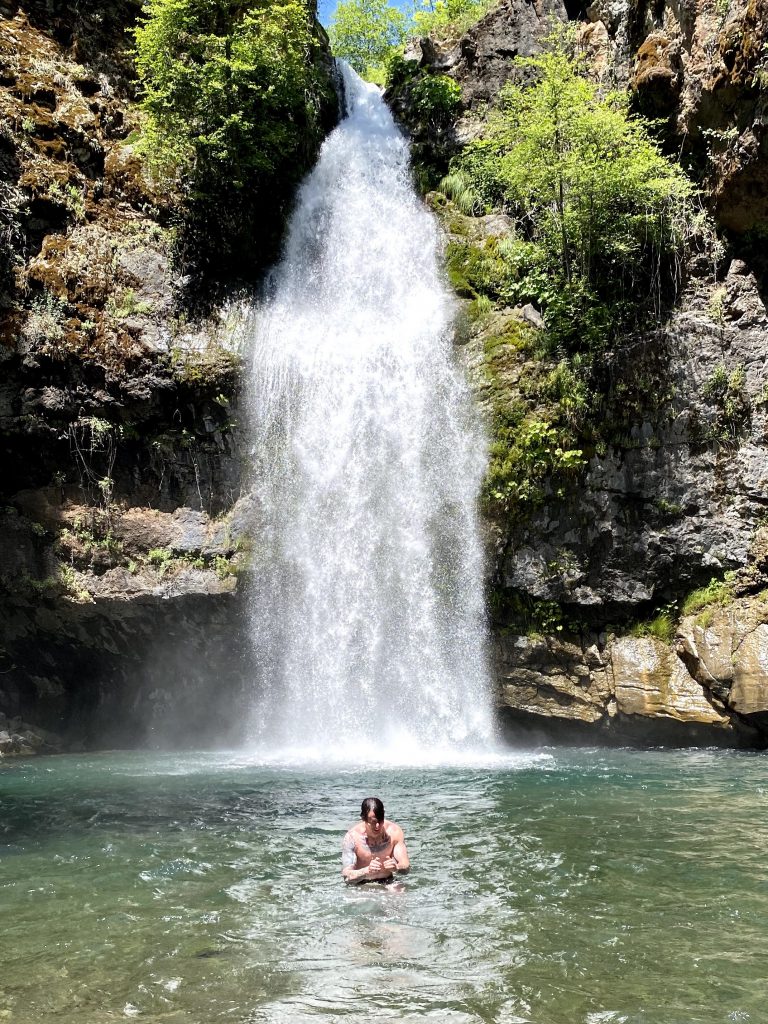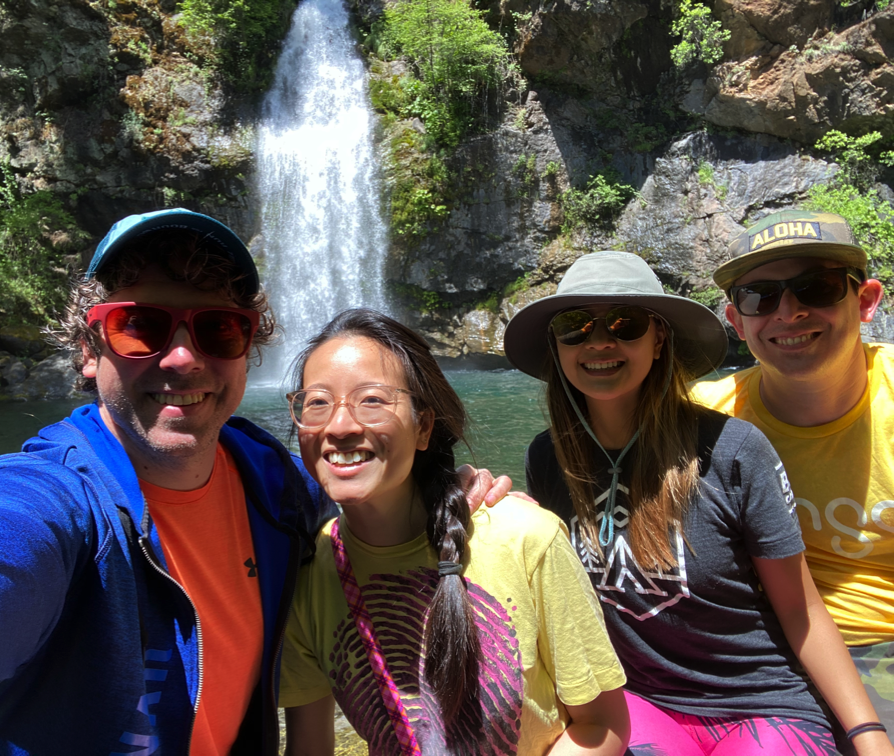 The drive home was fairly uneventful, as my three passengers dozed off for most of the ride home. The van drove great putting over 500 miles in 90+ degree weather with no issues overheating or handling the forest roads. I even calculated my gas mileage to be 12mpg which isn't too bad for cruising 70 the whole way. Driving back into SF it felt great having another trip in the books for the 808Van.