808Build: Overland Prep
808Build: Overland Prep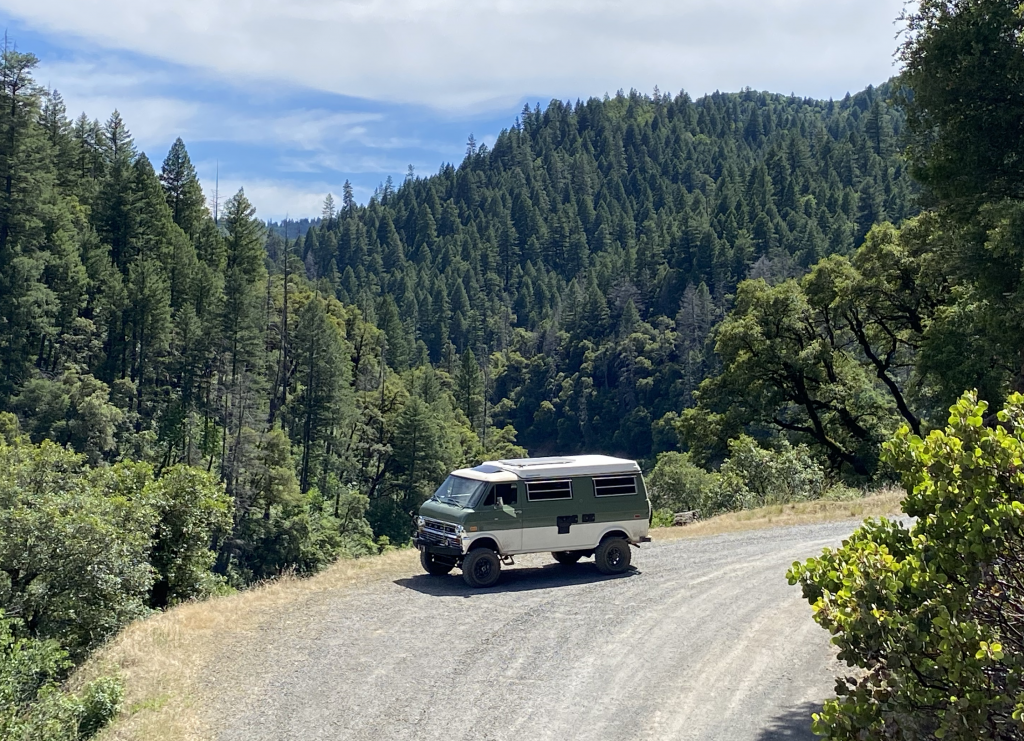 But wait, there's more! Over the past few years the 808Van has left me stranded on the road a few times. Sometimes due to old parts breaking, other times due to debugging new upgrades. Getting stranded on public roads is unfortunate. Getting stranded off-road is dangerous. So before taking the 808Van anywhere too remote I wanted to make sure it had the basic overland gear to deal with recovery. This had been a lower priority but now with the van running well I could turn my attention to properly outfitting it. Updates included:
Refurbished 1970s Warn Front bumper with 12,000lb winch and vintage KC Daylighters
Rear spare tire carrier with Hi Lift Jack
Rhino lined lower section of exterior
KC HiLites LED headlights
Back-up camera
New windshield
Toolbox and air compressor
I love searching Craigslist and other classifieds for unique vehicles or parts. Searching on eBay for "4×4 van" is what led me to find the 808Van in the first place! I knew at some point I would need a proper winch bumper, but I wasn't interested in the newer styles and going custom can get expensive! About six months ago I started searching for old bumpers online. I'd check all up and down the West Coast, even searching old 1980s F-250's in hopes of convincing owners to sell me their bumpers. Then, one week I came across someone local in the Bay Area selling a perfect vintage Warn bumper complete with working 12,000lb winch and old KC Daylighters! I could not have spec'd a more perfect set-up. It took my shop a few days to refurbish the winch and fab up the mounts. A fresh coat of paint brought it back to new state and I could not be happier with the results!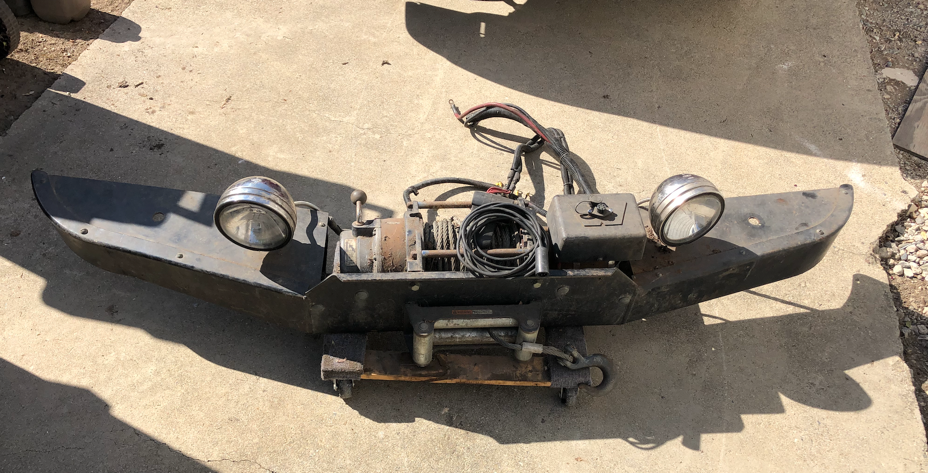 With the front bumper mounted the van was nearing completion. One of the last required elements was a full size spare. I researched a few options and ended up with a Body Armor rear swing out. This was an affordable solution that could mount to my existing rear bumper and offered flexibility in attaching additional accessories, like a HiLift jack.
Lastly, sometimes the smallest upgrades make the biggest difference. Replacing a pitted 50 year old windshield and upgrading the headlights to LED KC HiLights brought visibility to a whole new level. Before, driving at night or in the rain felt dangerous. Now, it almost feels like I am driving a modern rig!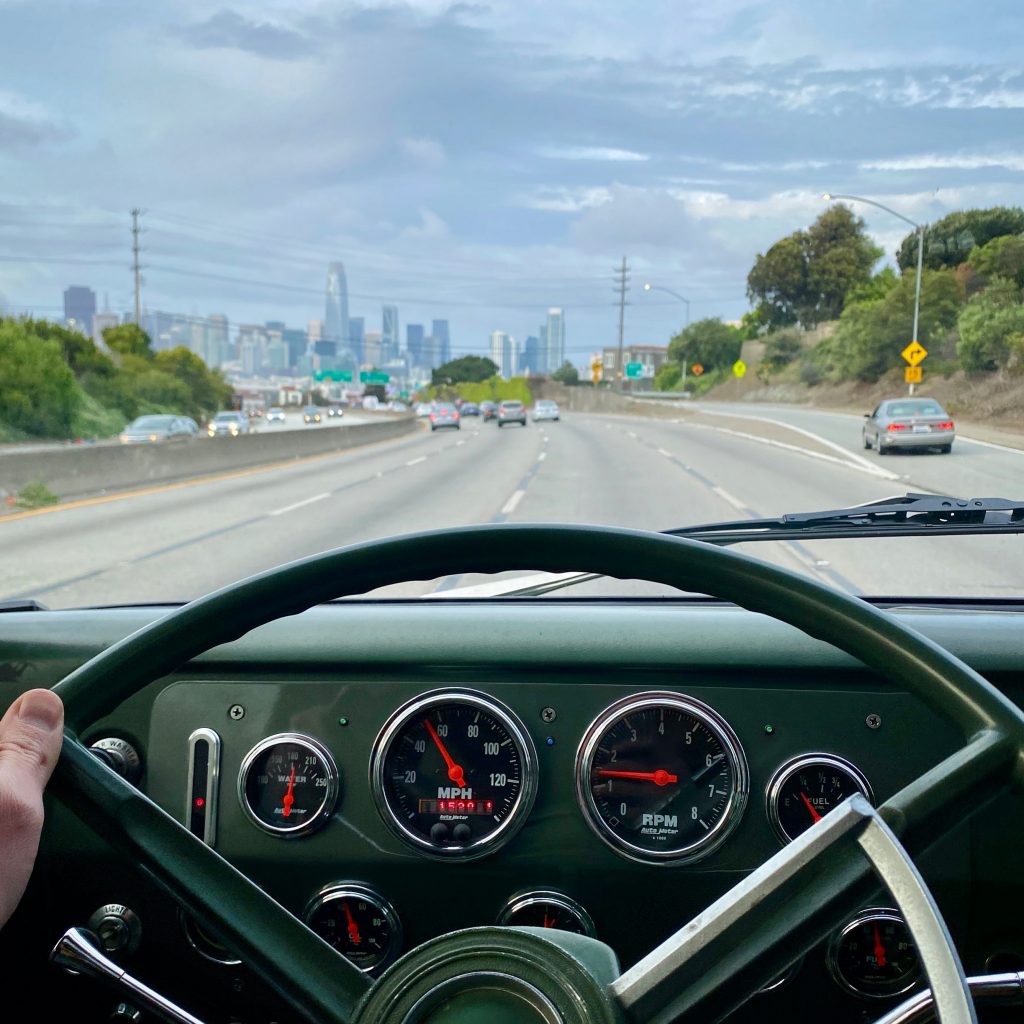 I love coming back to SF after a weekend of adventures. Yes, for now I am a Weekend Warrior, but I'm looking forward to some longer road trips and excursions in the future. I am already planning a much-needed return to Utah and the Escalante region in 2021. For now, its about getting to know the van and its capabilities – and enjoy the 3 years of work.